About Us
Award winning illustrators, designers, editors, fiction & picturebook makers based in Cambridge, Hull and Manchester, UK & Berlin, Germany.
Maisie Paradise
Shearring
Maisie Paradise Shearring is an international award winning and published illustrator. In 2015, Maisie received the Bologna International Illustrators Award in recognition for her graphic novel, Susan's School Days. Her first picturebook, The Happy Prince has been nominated for the 2017 Bratislava Biennial of Illustration. Maisie has a broad portfolio of work and she is currently working on her second picturebook as both author and illustrator with Two Hoots. Maisie is also a lecturer on the MA in Children's Book Illustration at Cambridge School of Art.

---
Ness Wood is an award-winning book designer and art director and she has worked for many major publishers. She teaches publishing at University of Central Lancashire and has taught on the Illustration MA course at Goldsmiths, University of London and Design History at the University of Brighton. Her wide-ranging accomplishments in practical design plus as a published author with qualifications in design history serve as a solid foundation for all her work. She is known for her encouraging, straight-forward and collaborative approach with illustrators and students. In 2018 Ness and Pam Smy were the winners of the British Design and production Awards in the Graphic Novel Category 2018.

---
Pam Smy has illustrated folktales, chapter books, nursery rhyme collections, picture books and novels, and specialises in older end fiction. Pam has just finished her first graphic novel, Thornhill with David Fickling Books. She has 18 years of art school teaching experience and, over this time, has developed an understanding of how to nurture creative process and work through ideas with illustrators. She has a passion for observational drawing and sketchbooks.
---
About our Orange Beak Associate
(available for consultation on contracts, offers/terms and also editorial feedback)
Alice Corrie is an editor, specialising in picture books and heavily-illustrated fiction, with eighteen years' experience. She has worked with many amazing and creative people and learned a broad range of skills from nurturing writing and illustration talent right through to contract negotiation and publishing strategy. She began her career at Random House Children's books (now Penguin Random House) and since 2010 has been a freelance editor, writer and project manager, working with many clients, including David Fickling Books, Egmont, Templar and Ivy Kids as well as private clients.

---
About our Orange Beak Administrator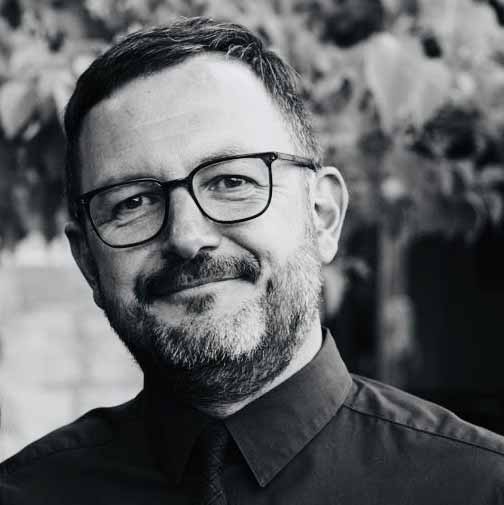 Tony Lee is an experienced administrator having worked extensively in the academic and arts sectors. He spent over ten years with the University of Manchester as a programme administrator in various Faculties, including Humanities, Health and Engineering. He previously worked in the arts industry, managing box offices in both the subsidised and commercial sectors, including London's West End. For the last ten years he has been independently researching the history of the television programme, This Is Your Life.


---
Our Clients
We have worked with a broad range of national and international publishers. Our teaching experience includes work at universities, galleries and a wide variety of book events.
Penguin Random House
David Fickling Books
Faber & Faber
Tate Publishing
Cambridge School of Art Summer School
SCBWI
University of Brighton
UCLAN
University of Creative Arts
Bologna Book Fair Judge
Egmont
Cambridge School of Art Bologna Stand
The British Council
Two Hoots
Walker Books
Thames and Hudson
National Gallery of Scotland
Picturehooks
Bologna Children's Book Fair
Mimaster Illustration Course
Grupo SM
Sarbacane Editions
House of Illustration
Usbourne Publishing

---
Maisie Paradise Shearring
Not only is Maisie the most phenomenally talented illustrator and author, she's also truly fantastic to work with. In addition to her calm, clear-thinking approach to creativity she has an open-mindedness and a gift for empathy that make collaborating with her an immensely productive and hugely enjoyable experience.
Nick Sharratt, Author-Illustrator
I have always loved Maisie's art, and actually being able to work with her has been a real dream. She is full of great ideas and makes the project a true collaboration. Maisie is a wonder at finding innovative solutions to all the challenges that arise. She's brilliantly creative and has a talent with real integrity- it's a true pleasure. Sharon King-Chai, Designer, Two Hoots, an imprint of Pan Macmillan
I represented Maisie as her literary agent and she is a delight to work with: professional, creative, passionate and highly skilled. She has a terrific understanding of what makes a good picture book, and experience of both interpreting a text by another author and writing wonderful stories herself. Maisie is certainly the sort of person I'd like to learn from! Helen Mackenzie Smith, Publisher, Simon & Schuster

---
I've worked with Ness Wood for over 20 years and hand on heart I can say that she is one of the most original designers of striking images in the world of UK book design. Ness has the ability to see the design whole and sometimes almost immediately. This means that beautiful design seems to manifest from nowhere, she is astonishing and even more, she is able to spot design and young artistic talent, crucially, before it has flowered. DFB is very lucky to be working with Ness Wood.
David Fickling, Publisher
Ness Wood is one of the most talented and creative designers I have ever worked with. Her contribution to my Alfie books in particular has been invaluable. Her suggestions are never obtrusive, but her aesthetic grasp on the way a picture book works, and how it impacts on the very young reader, is impeccable.
Shirley Hughes, Author-Illustrator
Ness was a guest on Woman's Hour 2017 with Shirley Hughes as guest editor
http://www.bbc.co.uk/programmes/b08vwmx3
There is a young woman called Wood
Who works longer hours than she should
To transform my crude scribblings,
and scrawlings and dribblings
And leave them somehow looking good.
Dave Shelton, Author-Illustrator
Ness has fabulous creative flair and imagination. She brings the knowledge of a true connoisseur of design history, combined with a wonderful attention to detail, to her work. The Dixie O'Day series has been much admired for their striking look and retro charm. Nothing is too much trouble: she is supportive and generous, always going the extra mile to produce exquisite and stylish books.
Clara Vulliamy, Author-Illustrator

---
Pam Smy
Pam is one of the most inspiring and creative people I've ever had the pleasure to have worked with – both as an illustrator and an educator.She is an extremely talented and intelligent illustrator in her own right and an influential figure in the shaping of new illustration talent.

Widely regarded in the children's book industry as the 'go to' person for finding and nurturing new illustration, her stand at the Bologna Children's Book Fair is always full of agents, Publishers and leading Art Directors. Her exceptional organisational and communication skills – and straight forward approach to work speaks for itself. Her knowledge of illustration history and current trends makes her input into anything to do with children's publishing invaluable.

I really enjoy working with Pam. She's incredibly generous and motivating to be around. She's a fantastic communicator and I completely trust her judgement. She's a catalyst for good things to happen.
Tiffany Leeson, Creative Director, Egmont Publishing, UK
Pam is an inspirational and insightful tutor who knows exactly how to nourish and develop the students' creativity regardless of their skills, experience and process.
Chie Hosaka, Illustrator